While the master bathroom is in limbo, I thought I would take down all the Valentine decor and begin decorating for Spring/Easter. I am throwing in a little St. Patrick's day too! These wreaths are going around Pinterest so I had to make my own version. This side is for St. Patrick's Day ( I ned to add a shamrock or two) the other side is decorated for Spring/Easter with felt flowers.
My hubby hurt his back Monday night, which is another reason the master bath is on a little hold, so I am trying to do little things here and there. I didn't realize how much I rely on my hubby to do! This cabinet was a Craigslist find, I bought 4 pieces for $90.00. My plan was to paint it with ASCP and either use it in my home (if I can find a spot) or give it to a friend.
While cleaning the wood up from the dust, dirt and cobwebs I began noticing how beautiful the piece really is as it is.
I love all the details.
The piece is in pretty good shape, a few of the laminate pieces need to be re glued, but that's about it.
I needed to use a toothbrush and some baking soda on the legs, they had a funky smell. Hopefully the baking soda helps.
The inside shelves have 2 grooves for plates and a row of cup hooks on each.
I had planned on possibly removing the door and just leaving it as an open cupboard.
I decided to quickly see what it would look like decorated with a few dishes. *
love*
With the door closed.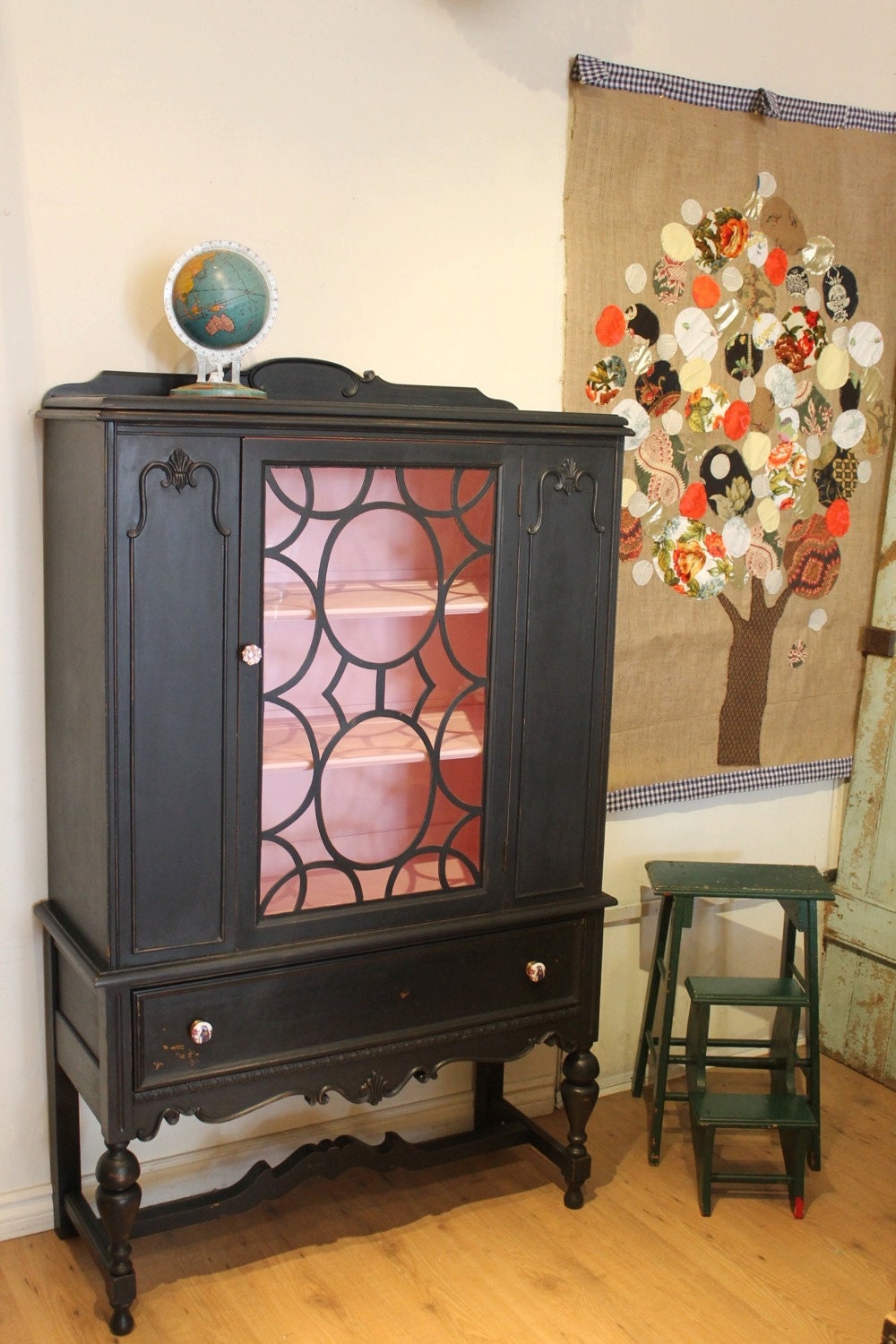 via Pinterest
This is what I had in mind maybe not the black and pink, instead a pale blue inside and a distressed white outside.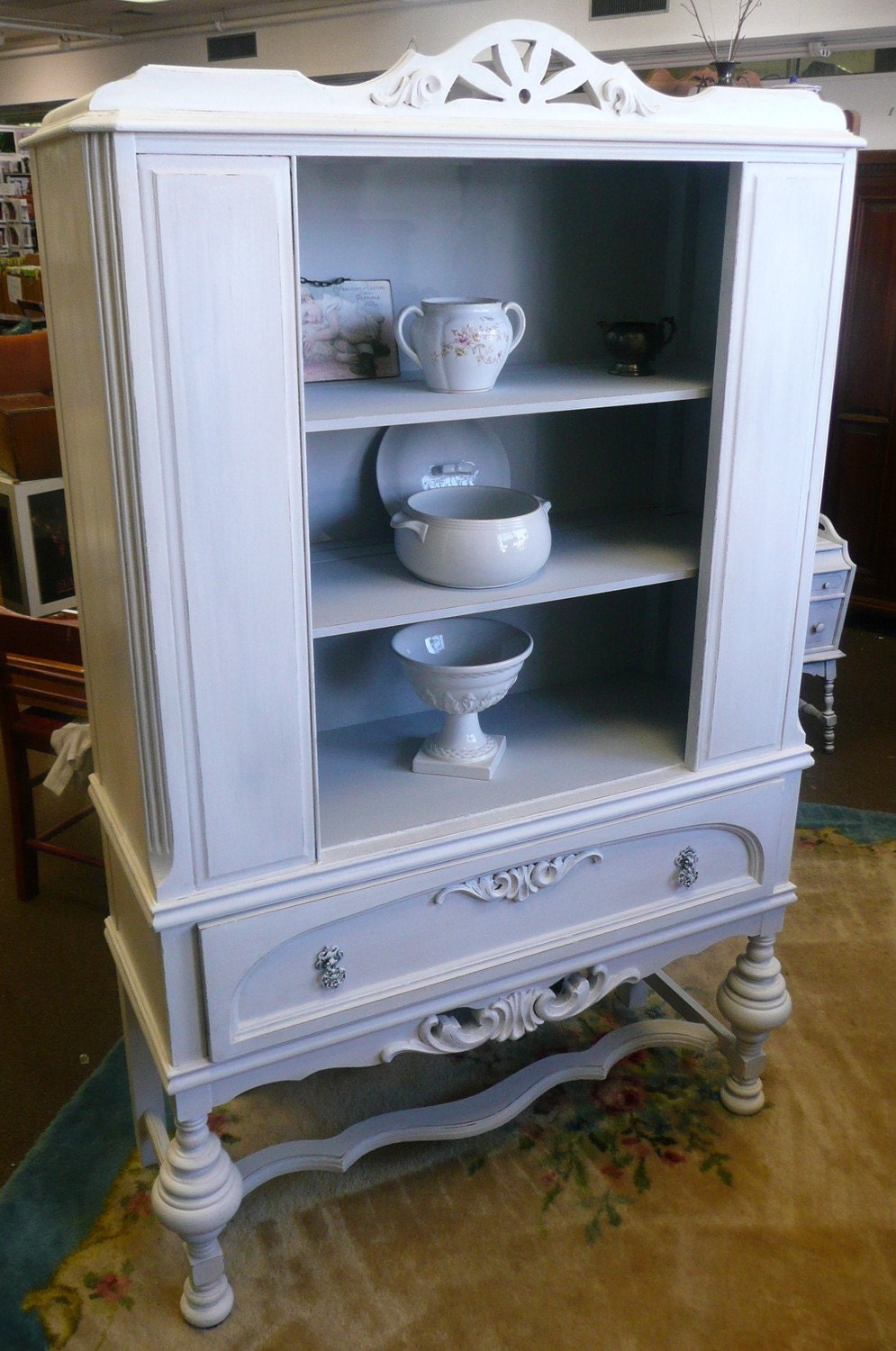 via Pinterest
This is what I had in mind with the doors off but with the pale blue inside. Now I am just not sure! What would you do?!
The hubby came home early from work, he's strained his back again... so guess I will fix him some lunch and get the heating pad. Have a wonderful day!