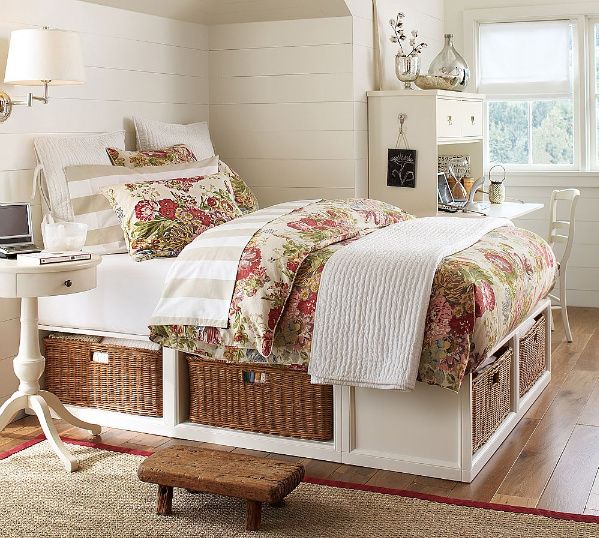 Still waiting for some GOOD news on the house. We will hopefully have an answer by the end of this week. This time it is not the sellers stalling... we need to make a few financial decisions. In the meantime, lets dream about the guest bedroom! Since I will need to start from scratch in there! LOVE EVERYTHING about the bedroom above!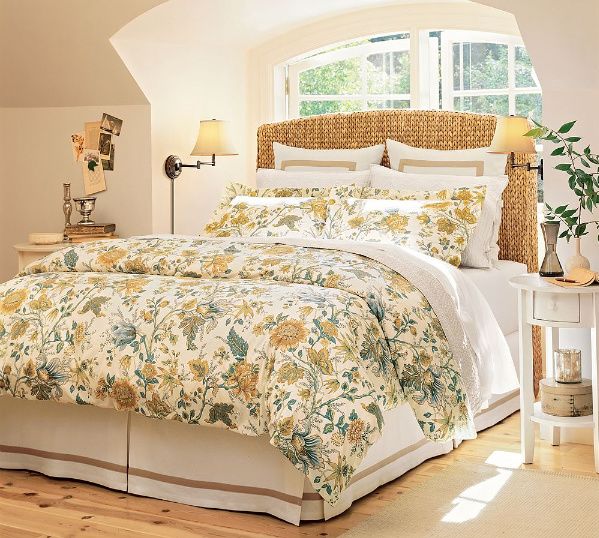 I love the headboard, not so much the comforter colors. Love the little white table.
Love this room as well... the quilt the dark iron bed, the white table and bench, the crown molding.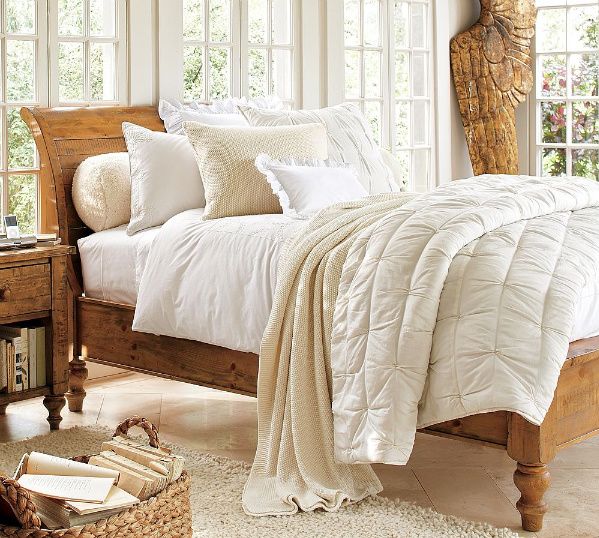 Love this room, all the white bedding and pillows. I am a huge fan of natural wood tones, I think I would like this as the master too!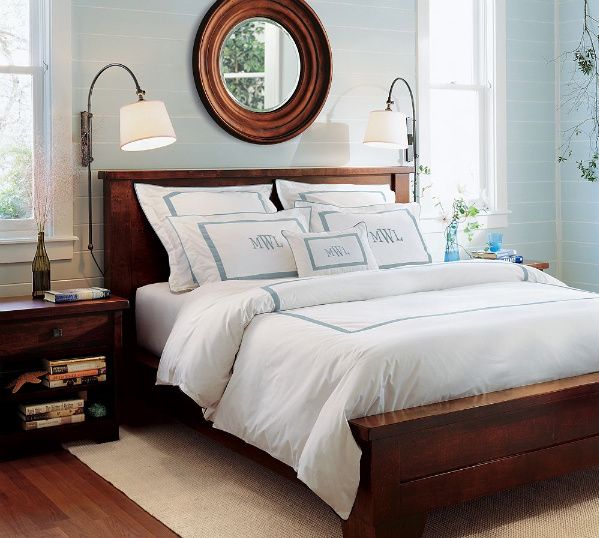 This one is a little too formal for me, but I do think the wall color is yummy, and I like the monogram pillow shams and the round mirror above the bed. The mirror reminds me of a ships portal.
I am thinking I may use my queen size bed in the guest bedroom, and buy new for the master. Back later, hopefully with some news!